Awards & Honors
CTDI has been making great progress in its sustainability program, and is encouraged by continuing successes.
In 2016, CTDI was selected as the winner of the 2016 Oracle Sustainability Innovation Award. This was earned as a result of our efforts in transitioning to cloud-based software. This has reduced our in-house data needs and allowed for the decommissioning of IT servers, saving electricity and energy costs.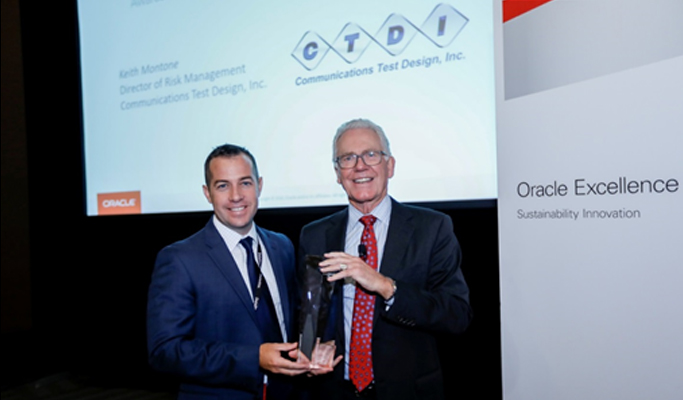 In 2015 CTDI received R2 certification for its Buford, in 2016, its Bessemer, AL facility earned followed suit, and in 2017 the CTDI branch in South Bend, IN earned this certification as well. R2 certified recyclers demonstrate to an accredited, independent third-party auditor that they meet specific standards to safely recycle and manage electronics.

In 2016 our Coatesville, PA location received Energy Star certification for their building. ENERGY STAR buildings use 35% less energy and generate 35% fewer greenhouse gas emissions compared to similar buildings.